Please use this link below to find out more information. This contains the most up to date forms & fact sheets that you should use.
It is updated every few months and gives contact details for events all over the world over the next 2 years, some events you can apply to direct others you will need to be part of a UK contingent.
International Camps
The only place where you'll find ALL the jamborees! Listed alphabetically,year given is for next event.
AFRICA
2020
UgandaLearn More
AGENDA
2021
NorwayLearn More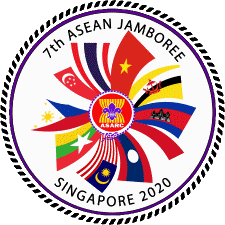 ASEAN
2020
SingaporeLearn More
ASIA PACIFIC
2021
BangladeshLearn More
ATLANTIC
2021
CanadaLearn More
AUCHENGILLAN
2021
AUSTRALIAN
2022
AustraliaLearn More
BLAIR ATHOLL
2022
BRUMJAM
2021
CAMJAM
2023
CHAMBOREE
2022
CHARNWOOD
2023
DURHAM
2022
ESSEX – E I J
Awaiting new date
UK
EIJ2020 is coming! We will be returning to Boyton Cross, Chelmsford from 1st to 8th of August 2020 for another unforgettable seven days and nights, bringing Scouts and Guides together from across the UK and around the world.
In 2016, we saw 10,000 of us (plus over 2,000 volunteers) come together, making international friendships and challenging ourselves with over 100 activities from abseiling to zorbing. Don't miss our regular updates and for more information, use the link below.Learn More
EUROPEAN
2021
PolandLearn More
FLOW
2020
AustriaLearn More
HAARLEM
2023
NetherlandsLearn More
INTERCAMP
Awaiting new date
JAMBORETTE
2021
BelgiumLearn More
JURASSIC
2022
KANDERSTEG
Welcome to the Permanent Mini Jamboree, the dream of Lord Baden Powell!
SwitzerlandLearn More
KENT
2022
KERNOW
2021
NEW ZEALAND
2023 / 24
New ZealandLearn More
NIJAM
2021
Northern IrelandLearn More
NORJAM
2026
PACIFIC
2023
CanadaLearn More
PEAK
Awaiting new date
POACHER
2022
RED ROSE
2022
RUN TO THE FUN
2022
SØLANDSLEJR
Awaiting new date
DenmarkLearn More
WALESBY WORLD EXPERIENCE
2022
WINGS
2021
WORLD SCOUT JAMBOREE
2023
South KoreaLearn More
WORLD SCOUT MOOT
2022
IrelandLearn More